UPDATE: According to Gemma's Twitter, some pieces will now be available in sizes up to 32: "Just so everyone knows girls I'm here for you all you curvy ladies although some pieces are 24 were taking it up to a 32 #excited xxx" YAY! Thanks Gemma for listening.
You know, it's been a while since I had a good old angry rant here on the blog. But here we are, yet again, with yet another spectacular fail by the fashion industry when it comes to plus size fashion.
You've heard of Gemma Collins? Actually those of you overseas probably haven't, but she's on one of the UK's combinations of The Hills and Jersey Shore, set in Essex, which is very popular. The joke is that they are all rich but classless, and impossibly dim. And one of them, Gemma, is "fat". I have to admit I've never seen the show – I live near where it's filmed, and it's embarrassing enough to see in real life let alone watch it on TV – but I've seen a few interviews with Gemma and she seems really nice, and pretty genuine.
In the past few months – after she lost loads of weight at a fat camp, which should have rung alarm bells – she's been touted as the plus size fashion correspondent in the UK, appearing on chat shows and in magazines, talking about how hard it is to be fashionable as a plus size woman. Then it emerged she was "designing" her own plus size fashion line. Awesome! She did appearances with Simply Be, the store manager at Evans in Marble Arch had the entire Swan collection bagged up to give to her. She always looks nice (in the stereotypical Essex way, granted) which I took as a good sign. So now, the collection drops this week on her website. Here's what she has to say about her collection from the press release:
I am so happy to be able to offer bigger girls a clothing range that they can show their curves off in – why should plus size girls be stuck wearing black and try to cover up? Just because you're bigger it doesn't mean you can't dress well and be glam – girls should be proud of their figure no matter what size you are – I am!
And guess what the size range is, peeps?
16 – 22.
No, that's not a typo. And that's British sizing by the way, two ahead of US sizing. A US12-US18.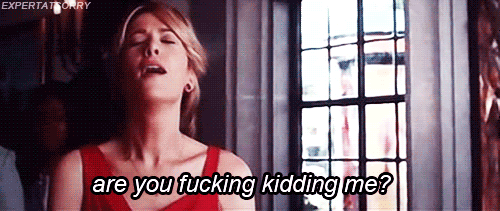 Yes, I'm angry. I'm confused. There are a few places on the high street that go up to 22 in their collections: Dorothy Perkins; Next; Tesco; TU at Sainsburys; H&M; Asda; M&Co; Forever 21 (+ range included), Marks & Spencer. And more that I can't remember. Even her straight sized co-star, Lauren Goodger, had her straight sized fashion collection adapted up to size 32 by Simply Be. So why stop at 22? Are we supposed to believe it's plus size because of the absence of smaller sizes? That doesn't really wash, though, as the suppliers the collection is coming from sells the originals in sizes as small as 6 (US2).
Look, shopping over size 16 is difficult, but it's once you head over size 22 that the doors are officially closed to you on the high street. Over size 22, you're considered so repulsive by companies they don't even want your money, unless it's via a remote transaction online. And here we have the current plus size spokesperson of the country, doing the EXACT SAME THING. How can that be viewed as anything other than an insult, especially when it comes with such "empowering" talk? "…[you] should be proud of their figure no matter what size you are" – but only if you're bigger up to an acceptable point, is that it?
A plus size collection that ends at a size 22 is not a plus size collection at all. As Em put so succinctly on twitter: Curvy, plus size, fat acceptance doesn't stop at a size 22. It begins there.
You know, I genuinely don't think this is all squarely on Gemma's shoulders herself, but the team responsible for this collection – well done guys. You just alienated the same women who needed you most. Don't believe me? Check out Joanna's post. If you really felt that catering for sizes over 22 was untenable financially, or – and this will REALLY piss me off if it turns out to be the case – irresponsible in the face of an "obesity epidemic", why did you frame it as an empowering collection, catering to plus size women who have been ignored (just not by all those high street shops I mentioned)?
Did you guys really think you could appropriate fatshionista language, our movement and goals for your own monetary gain, leave half of us out in the cold and think we wouldn't notice or care?
I'm just so sick of it, people. I'm so sick of this faux-body-love-within-slightly-wider-limitations-than-usual for money. I'm sick of larger fats routinely being shut out of even plus size fashion stores. I'm sick of seeing the endless parade of white, cisgendered, straight women who are a bit (but not too much!) bigger than usual celebrities framing size acceptance in a sickeningly heteronormative, binarist and cissexist way: "real women have curves!" and "you know real men like girls with some meat on their bones!" being the oft-heard culprits. I'm tired of seeing people exclaim that they love their bodies while looking for the next fad diet that will change it completely, or being all for acceptance "unless you're REALLY fat, then you're a drain on the NHS." And so on.
It's been said that the collection has been picked up by a retailer. I just hope it's Simply Be, who can do the same as with Ax Paris and Lauren Goodger and have the clothes made up to size 32 – at least.
Okay. Rant over now!