Hello lovelies! You've all been so nice on twitter and in the comments about the blog's birthday, so thank you! To make things easier, I've separated each giveaway into its own post. You can enter as many as you wish, however you won't be able to win more than one prize, as that won't be fair – hope that's ok!
Onto our gift from the AY-MAY-ZING Simply Be: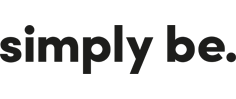 The lovely peeps oop north are offering one of you a dress of your choice, which I believe also covers their amazing bridal range that launched last week. YAY!
To win, it's pretty simple: just leave a comment if you'd like to enter!
If you want to enter a second time, post this tweet:
I've entered the @lapocketrocket & @SimplyBeUK 3rd birthday comp! #pocketrocket3
Good luck! xx